Abacus Updates
Faster than The Flash – New Receipt View with One-Click Approve
Reviewing and approving expenses is now a thing of legendary proportions… okay that might be a bit of a stretch, but if The Flash needed an expense management tool, we're pretty sure he'd pick Abacus. Receipt View is a new way for Abacus administrators to speed through approving expenses with a single keystroke.
For administrators and managers who need a quick way to review and approve a high volume of expenses, the receipt view module lets you see all of the details of an expense with an expanded view of the receipt next to them. With a quick tap of "A" you can approve the expense and advance to the next one in line. You also have the option to "D" deny or "right arrow" skip expenses.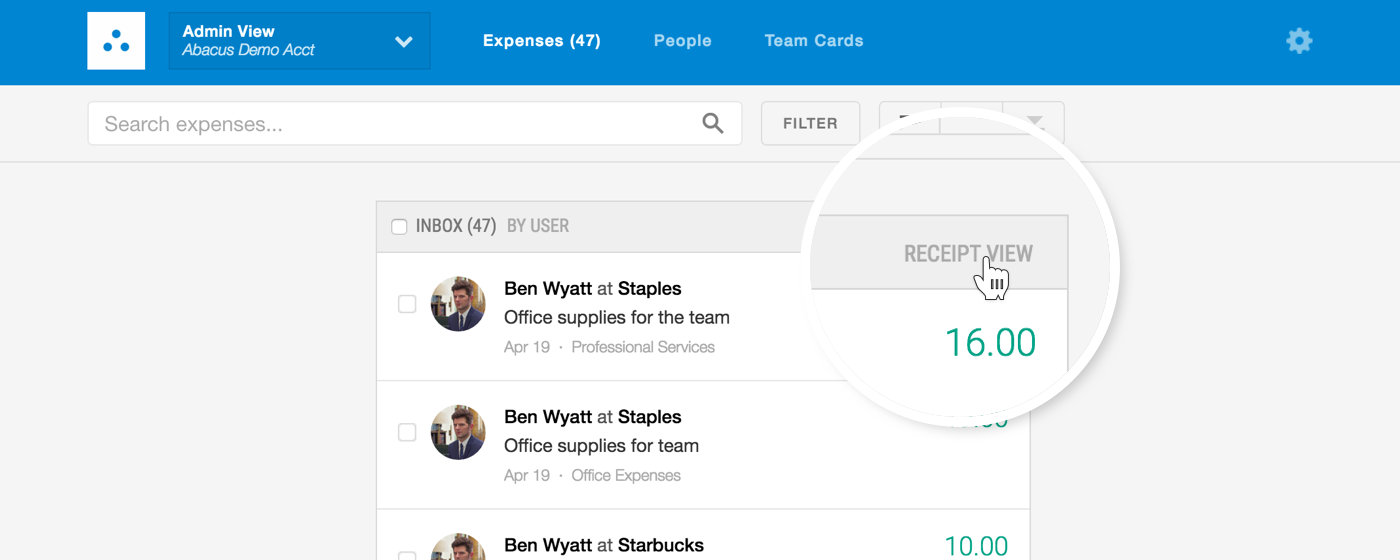 Speed Up Your Approval Workflow
Receipt view is a powerful tool, but when you combine it with the search and filtering tools, it becomes indispensable. Now you can not only curate your approval workflow by sorting expenses based on their context (like by user or expenses with warnings), but you can open that curated list in receipt view to review and approve with lightening speed. 
Learn more about how you can inject a little lightning into your expense approvals!